Can I publish my job on Craigslist?
Follow
All users
except Reviewers & External Recruiters
All plans
Craigslist does not allow the inclusion of links from applicant tracking systems in job ads on their site. However, they do allow you to link to a careers page on your own web site (e.g. 'companyname.com/careers'). Workable provides multiple options for building a careers page to link to, whether it's hosted on Workable or externally.
You can also use the job mailbox link to post a job to Craigslist. This will bypass your application form, but would allow candidates to forward their resume into the position. You can simply paste the job mailbox link into the description of your job listing in Craigslist.
Copy the unique job mailbox link from the Find Candidates section of the job editor. You'll find the job mailbox at the very bottom of the Find Candidates page.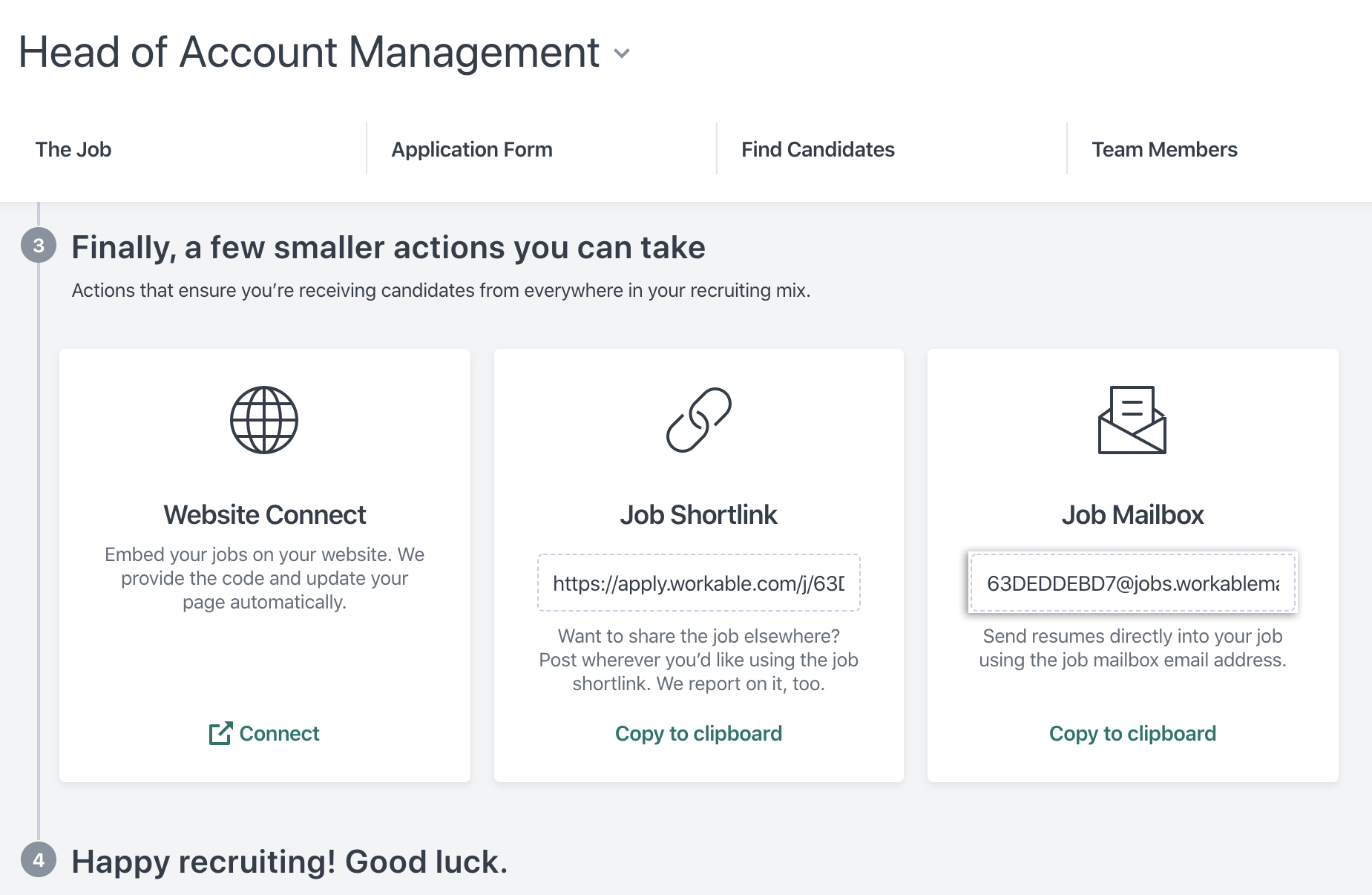 Note: The job mailbox address should not be used in the 'email' field for the Craigslist post. Paste the mailbox link into the description instead.
Choose the 'no replies to this email' option in the Craigslist editor to ensure that candidates email you at the job mailbox address you've added to the description.
Candidates can send their resume to this address as one of the following filetypes: .pdf, .rtf, .odt, .doc & .docx
Workable will parse the attached file and create a profile for the candidate automatically.