All users
except Reviewers & External Recruiters
All plans
If you aren't receiving as many candidates as expected it's likely that the job has not been posted to all available job boards or that the post is very old.
Check that the job has been posted to all available boards by accessing the job editor. From the main dashboard click on the Find Candidates button for the job. If your job was not able to be posted on any of the boards, you'll see a notification.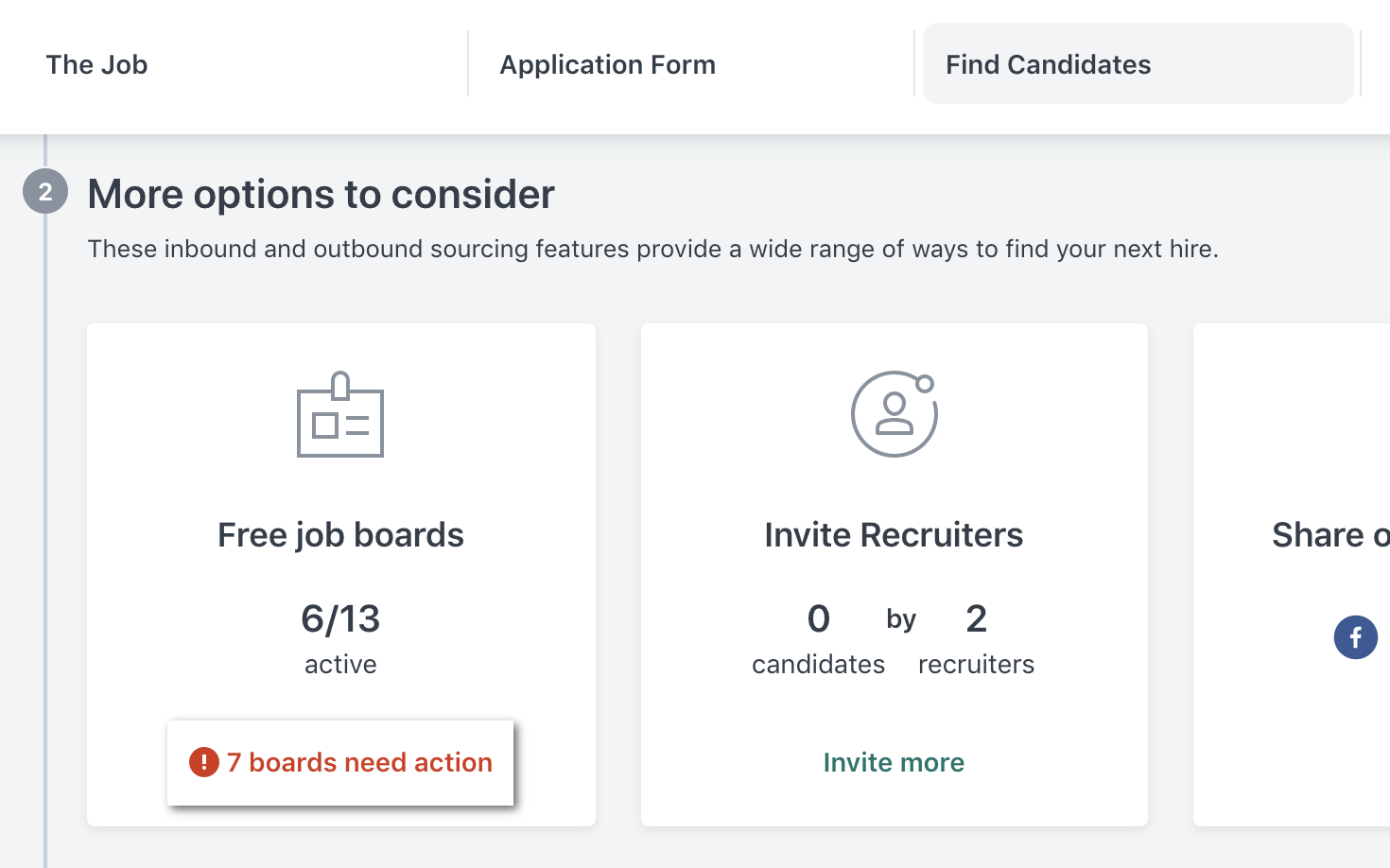 Click on Free Job Boards to see more information.

Additionally, jobs may not be accepted by all job boards if you're already posting there directly or from another source. This is most common when posting to Indeed. In this case, contact us to provide written confirmation for Workable to be your primary posting source and we'll handle the rest.
Keep in mind that jobs that have been posted a long time ago will be deeper in search results and are harder for candidates to find. If you are republishing a job that you posted several months ago make sure you Create a new job or Clone the previous job.