When editing your application form, check the box at the bottom of the page to "Keep this setup for my future jobs". Then click the button to "Update and set defaults".

Your application form setup will remain consistent as you create more jobs, though keep in mind that this only applies to the "switch" settings.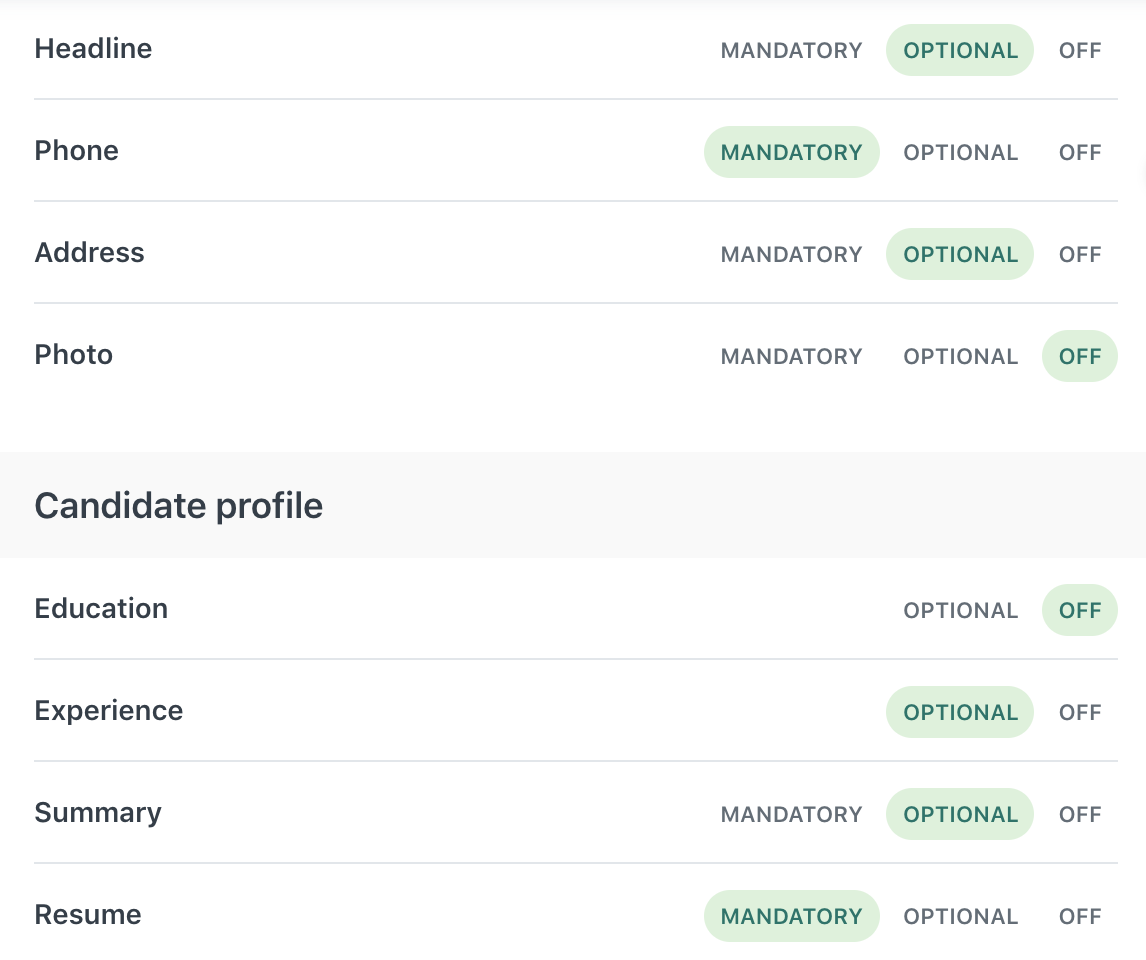 Custom questions will still need to be added manually for jobs. If you've used a question before, start typing to reveal a list of the questions stored in your account.