As part of a Workable Pro or Enterprise plan, you can add your own custom fields to the application form. Contact us for more information about this. One of our specialists will be able to assist.
In this example, custom fields have been created to ask for 'highest degree' and 'current salary'.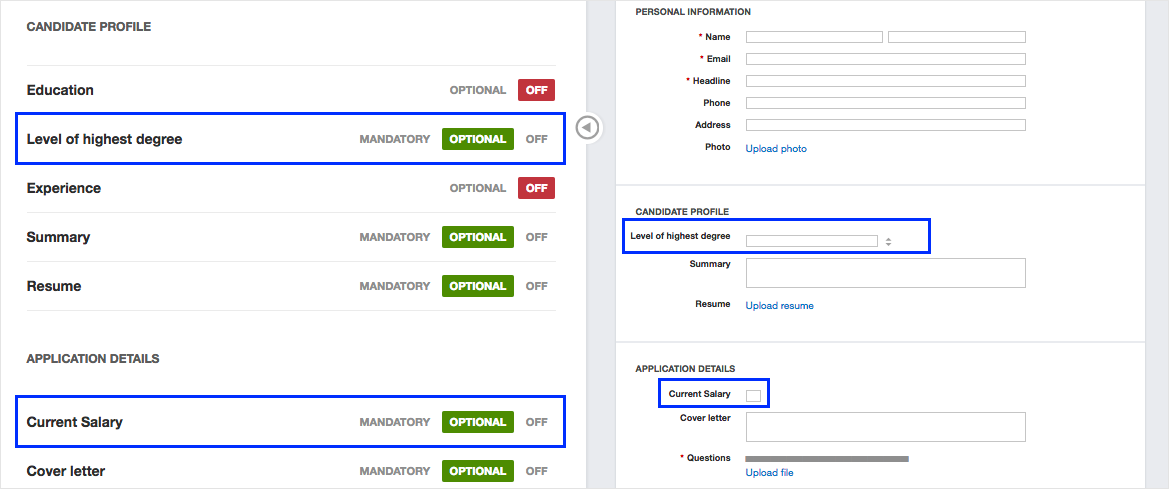 It is not possible to reorder the fields or otherwise change the available options.
The 'Education' and 'Experience' fields do not have a mandatory option. Applicants will typically have this information in their resume and will be deterred if they are asked to manually enter it.