Important: The full reporting suite is available to all plans, but on our Read-Only (Free) plan only the Candidate Breakdown report is available.
To access the Reporting Center, click the pie chart icon in the toolbar at the top of Workable.

The page that follows is your reports dashboard. To jump between reports as you work, click the title of any report to reveal a quick link to every report available. Hover over the '?' next to the report's name for a brief explanation of the data in the report.
👉 Find out what each report measures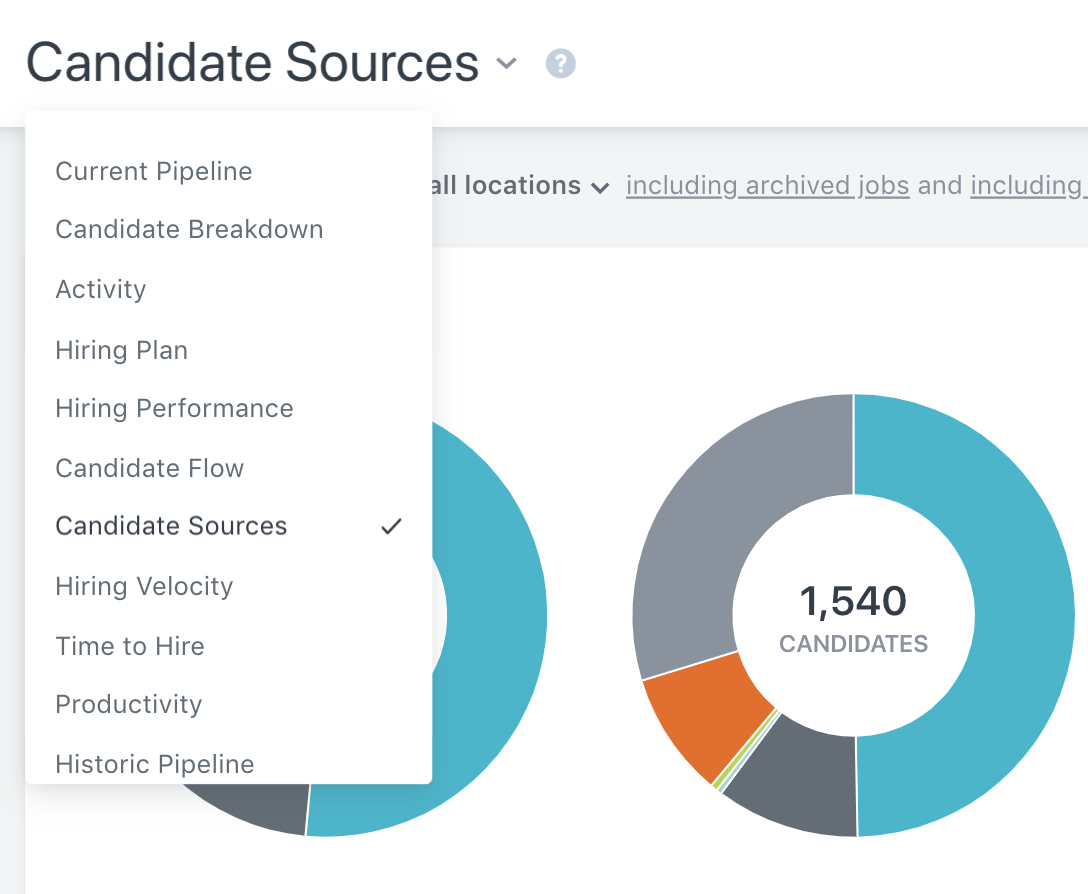 Report types
Reports are divided into two types:
Status reports
They show a current and immediate view of your account. For example, the Current Pipeline report shows the number of candidates in each stage of your active jobs. If a candidate is deleted (manually or as part of a GDPR automation) then the Status reports would update.
Historical reports
They provide details about your process, productivity and efficiency. For example, the Hiring Velocity report shows the number of days that candidates spend in each step of your process. The data in these reports will not be impacted by automatic GDPR candidate deletion but will be impacted if candidates are manually deleted.